Quality assurance made by TRAMAG
– What you can rely on
Insights into the transformer and choke production of a leading specialist
Quality assurance (QA) is a top priority at TRAMAG. Not only during the production itself, but also from the incoming goods of the materials to the packaging and dispatch of the end products, our employees are trained to carefully monitor every process in detail and thus ensure the desired and expected TRAMAG quality.
The successful eleven
During the entire manufacturing process, the winding goods are checked for accuracy, functionality and quality.
1. Incoming goods inspection
Incoming goods inspection
---
The incoming goods inspection of the parts delivered by our suppliers ensures that only defect-free material enters the production process.
2. Material storage
Material storage
---
In order to maintain a good overview right from the start, proper and system-supported accounting and storage of the delivered materials takes place.
3. Picking
Picking
---
The material is picked according to the order and made available to the production departments at the workplace.
4. Production according to specifications
Production according to specifications
---
The winding goods are produced according to precisely described, up-to-date production documents and work instructions, shortly available digitally on the workplace screen.
5. Material check
Material check
---
Before starting work, the materials are checked again by the production worker, e.g. checking the wire diameter of the correct copper wire for the coil winding.
6. Worker self-control
Worker self-control
---
During the entire production process, a so-called worker self-inspection is carried out on the basis of the technical documents provided for the order.
7. Run control
Run control
---
The production manager carries out continuous, random checks at all production workplaces, from prefabrication, winding and assembly to the impregnation process. In the case of complex products manufactured for the first time, employees from development and design also support production by carrying out quality checks at the workplace.
8. Documentation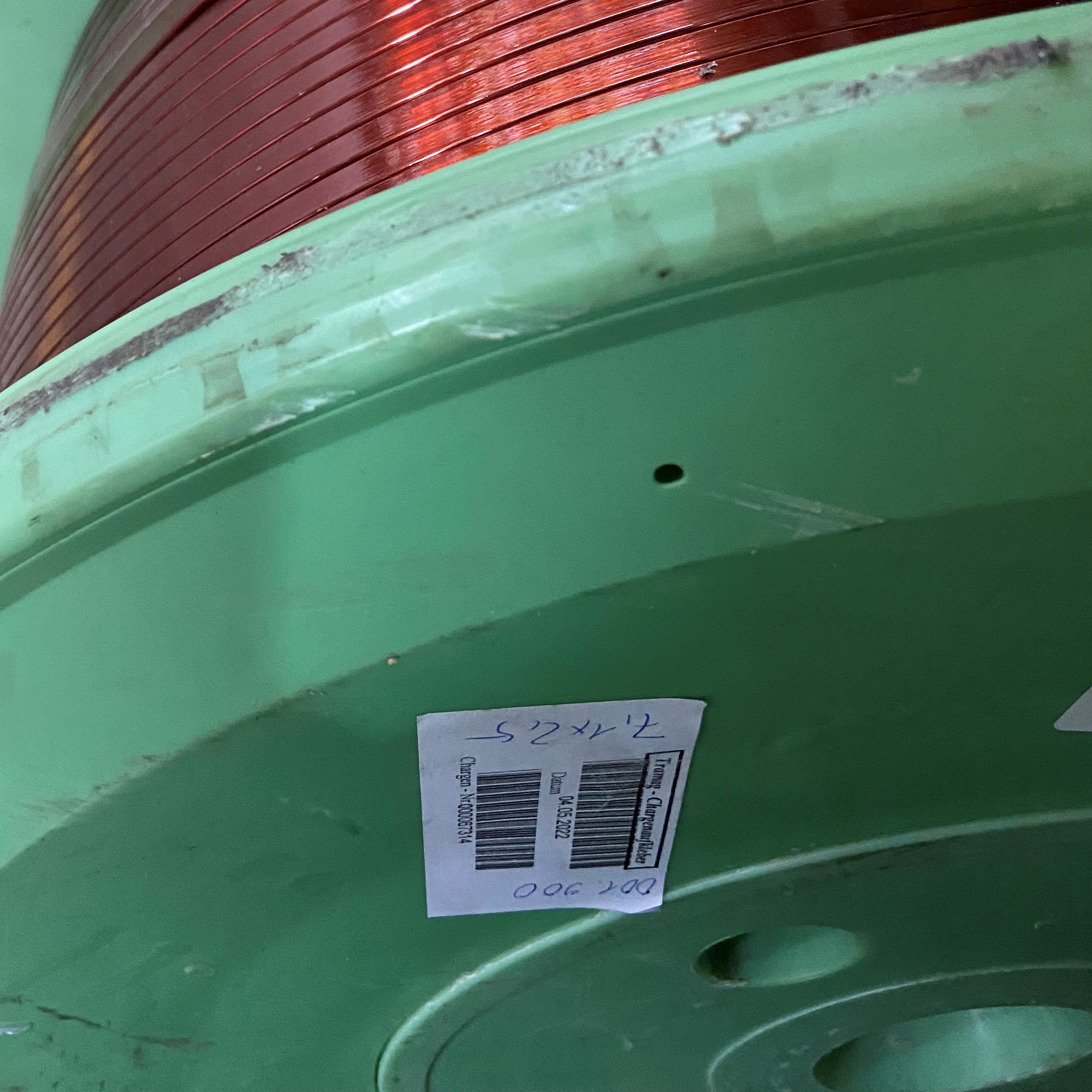 Documentation
---
For traceability in the event of a quality complaint, e.g. the batch numbers of processed insulation foils and enamel-insulated Cu wires of the respective production order are documented in a traceable manner.
9. QA intermediate inspection
QA intermediate inspection
---
The electrical and mechanical QA intermediate test is carried out by the production employee or the test field, depending on the size, in order to detect and rectify any material or production faults before impregnation.
10. 100% QA final inspection
100% QA final inspection
---
The final mechanical and electrical quality inspection for each manufactured product is carried out according to the respective specifications of the inspection plan and an individual inspection report is prepared for all inspected products.
11. Packaging/shipping
Packaging/shipping
---
Before packing our products, our shipping personnel compare the type plate with the delivery note, for example, using the 4-eyes principle, in order to meet TRAMAG's quality standards and those of our customers in the final QA step as well.
TRAMAG News
Always up to date in transformer technology