Transformers production for almost 100 years
We introduce: Our production facilities
Our locations in Germany and in the Czech Republic
We have been building and developing wound products for a wide variety of applications at our Fürth site since 1923. No matter whether in single-unit production or in series: We supply you with exactly the innovative technologies you need at the right time. Always cost-optimized and on schedule. Always in highest quality.
You will be happy to place your trust in these transformers
Our production quality
Development competence at its best
---
TRAMAG uses its many years of experience in the production of wound goods specifically also in the research and further development of our excellent products.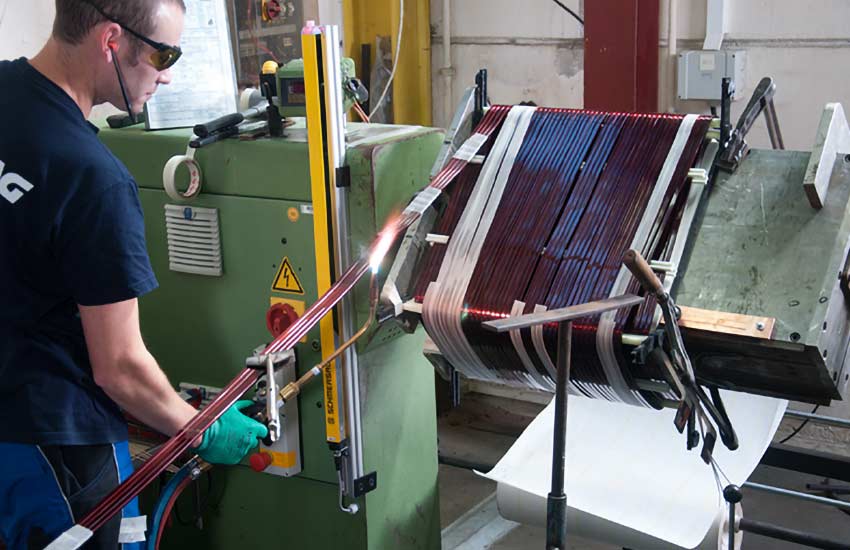 Customised for your industry
---
The products we manufacture must meet industry standards and satisfy the highest demands. Therefore, we rely on state-of-the-art production technologies.
Reliable thanks to two locations
---
Thanks to our second production site in Nové Město nad Metují, Czech Republic, our production is fail-safe. This enables us to respond even to short-notice requests.
TRAMAG transformers and chokes for your industry
Industry overview
You will find modern and high-precision winding machines and equipment in our production. Our machinery consists of various toroidal core winding machines, linear winding machines, stretch winders, turntable winders, as well as reversing disc and reversing plate winders.
TRAMAG News
Always up to date in transformer technology