Industry focus: Mechanical and plant engineering
Process annealing of winding conductor wires with TRAMAG transformers
TRAMAG transformers are mainly used in mechanical and plant engineering. On the one hand, transformers are an important component in the interface from the factory's power grid (feed-in grid) to that of the machine, in which they provide the required voltage level for electrical operation depending on the machine's place of use.
On the other hand, many machines require precisely fitting transformers for special production technologies, e.g. for the necessary process annealing in wire production. For this application, TRAMAG develops plant-specific transformers for its customers with high power for high currents and low voltage at the same time.
In perfectly coordinated interaction with upstream thyristor controllers and downstream DC rectifiers, TRAMAG converter transformers perform their reliable service in plants for the production of winding wires, among other things, which are ultimately also used in the coils of our transformers and chokes.
TRAMAG: We are the Enablers
This is just one example of how TRAMAG meets the versatile, special requirements for the most diverse industrial applications in machine and plant construction. For years, customers all over the world have trusted in our solution competence for transformers, chokes and filters.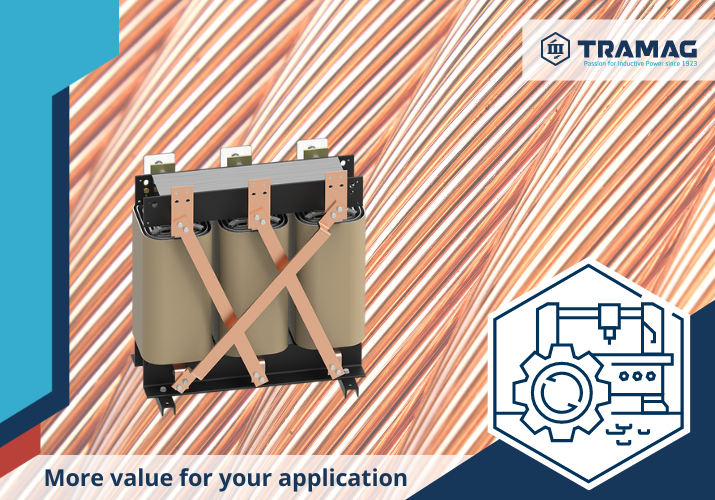 Are you looking for high-quality transformers, chokes and filters for drives and automation technology?
Contact us now
TRAMAG News
Always up to date in transformer technology