Transformers for mechanical and plant engineering
The machine building industry relies on transformers from TRAMAG
Reliable transformers for plant manufacturers
As a producer of high-quality transformers and chokes for the mechanical engineering industry, we can assure you of the precision and reliability of our products. Transformers and chokes precisely adapted to the needs of plant engineering ensure safe operation as well as maximum economic efficiency.
Nearly 100 years of experience
DIN standard EN IEC 61558 compliant
Specialized production
These products keep your plant running safely
Winding goods that are precisely tailored to the needs of plant construction
Transformers, chokes and filters for mechanical engineering
Your number 1 for mechanical engineering transformers
Transformers, mains transformers, matching transformers and three-phase transformers for mechanical and plant engineering: This is TRAMAG's profession. No matter what the requirements are – We always strive to be your number 1 for inductive components.
Supply control circuits
Our job is to develop and produce transformers that ensure an absolutely safe power supply for the energy-efficient and reliable operation of machines, switchgear and machine tools. Transformers from TRAMAG are used, among other things, to supply control circuits and to adapt them to different voltage levels.
Manufactured according to common standards
We manufacture our products according to the following standards:
Construction and test standard DIN EN IEC 61558
UL/CSA
Electrical protection classes I and II
Insulation classes B, F and H
Protection classes according to IP
DIN ISO 9001:2015
Customized plant engineering transformers
What makes our wound products unique in the mechanical and plant engineering sector? Each of our customized solutions is developed and manufactured to measure, precisely tailored to the respective customer requirement. We offer technical expertise that is unmatched – For the safe power supply of your plant.
Development expertise & production quality
Our expertise for your safety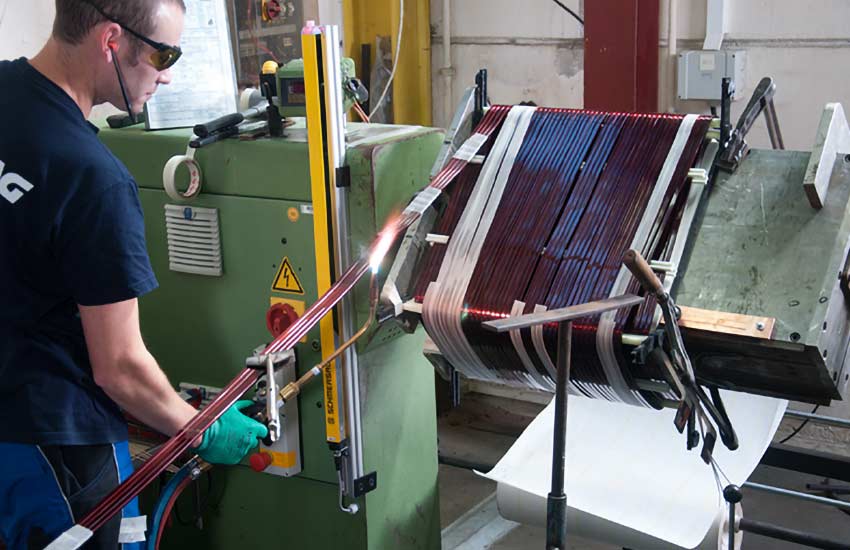 Production safety
---
TRAMAG attaches great importance to the electrical safety of its products, which is guaranteed by the strictest compliance with all relevant standards.
Our experience
---
For almost 100 years TRAMAG has been developing and manufacturing a wide range of transformers and chokes for various applications all over the world.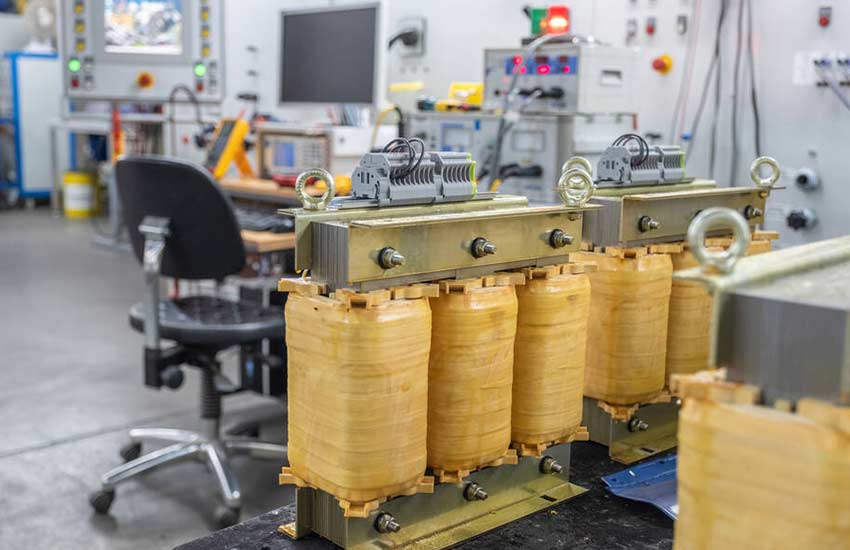 Quality standards
---
A certified QM system, special testing facilities, as well as the distinctive quality commitment of all TRAMAG employees ensure our high quality standards.
Flexibility
---
The experience in development and production enables TRAMAG to respond flexibly and individually to special customer requirements, from one-off to series production.
TRAMAG News
Always up to date in transformer technology