Application examples for customer solutions
Realized customer projects in detail
Well-known, globally active companies from the fields of mechanical engineering, automation, drives technology and energy supply as well as from research and development rely on the expertise of our specialists and trust in the quality of our products for their applications.
Hydrogen production
Hydrogen production
---
The electrolysis process for the production of hydrogen, from the decomposition of water into its molecular components hydrogen (H2) and oxygen (O), requires the use of large amounts of electrical power. The operation of the electrolysis process within a so-called Electrolyseur Plant requires a regulated direct current supply. The use of a TRAMAG DC smoothing reactor ensures a smoothed current form, i.e. a reduction of the AC residual ripple, in order to avoid damage to the downstream electrical components and to ensure a stable, safe electrolysis process.
Crane systems
Crane systems
---
Without a massive deployment and round-the-clock operation of crane technology in the world's seaports, the logistics services for container handling of global goods traffic would be unthinkable. TRAMAG control transformers are part of the electrical switchgear for the reliable control of a harbour crane to ensure permanently safe crane operation for fast and trouble-free container handling. The galvanically isolated coils and the overload capability of the TRAMAG control transformer ensure electrically safe switching of the contactors used in the drive train and thus a reliably triggered braking function in crane operation.
Energy Supply Systems
Energy Supply Systems
---
The construction of new, but also the modernization of existing industrial plants, often requires hundreds of millions of euros in investments. What is required for 24/7 continuous operation of these factories is a sufficient and trouble-free supply of the required amount of energy with a constant voltage quality. An integral part of an active filter system for constant maintenance of the required voltage quality is a transformer specially designed by TRAMAG for this purpose. This TRAMAG step transformer prevents voltage dips and fluctuations, ensures a constant, standard-compliant voltage quality and protects the drives for round-the-clock operation.
Renewable : Wind Energy
Renewable : Wind Energy
---
Wind turbines are exposed to extreme loads. The requirements regarding efficiency/yield, safety, corrosion resistance, stability and durability, also for the electrical components used in the nacelle, are correspondingly high. In the electrical regulation and control system, responsible for the efficient operation of the turbine, a specially developed TRAMAG filter choke reliably performs its service. Our filter choke, functionally designed like a du/dt filter, is designed for particularly high current linearity and overload capacity. TRAMAG chokes, filters and transformers in wind turbines for a climate-neutral energy supply – worldwide.
Test systems and test equipment
Test systems and test equipment
---
Our TRAMAG load chokes serve as a motor replacement for testing single-phase and multi-phase electrical drives components and are therefore ideal for use in test systems and test facilities for drives technology. They are used wherever inductive loads are required in the test process and the costly acquisition of a complete drives and test system, consisting of motor and, if necessary, brake, can be dispensed with. On request, the load choke can also be designed for different inductances in one product with several taps, thus enabling more flexible use in the test field.
Battery Storage & Charging Technology
Battery Storage & Charging Technology
---
Even a short power failure within a factory can lead to a standstill of the machines in operation for hours and thus to an expensive loss of production. In order to be able to continue production in the event of such a power failure, emergency power supplies can be used to bridge the power failure. Storage chokes developed by TRAMAG "smoothen" the current fed from the converter power module by means of intermediate storage in their iron core, thus protecting the connected batteries / motors from heating up and extending their service life.
Shipbuilding
Shipbuilding
---
For maritime shipping, a reliable power and voltage supply for on-board networks and drives is indispensable. Ship generators produce the necessary energy, which is fed into the on-board network via medium-voltage (MV) transformers. In order to be able to connect transformers of greater power to the mains supply, TRAMAG premagnetizing transformers reduce the inrush current. The premagnetization takes place via a primary voltage supply on the secondary side (LV). For years, customers all over the world have relied on our solution expertise in transformers, chokes and filters for their marine technology applications.
Renewable : Photovoltaic
Renewable : Photovoltaic
---
Photovoltaic technology is undisputedly one of the supporting pillars of the energy turnaround for the use of regeneratively generated electricity. However, this eco-electricity, which is generated cleanly from an environmental point of view, is unsuitable in its original signal quality for feeding into the grid and would lead to disturbances and damage in the supply network. The TRAMAG-LCL filter (based on a double-deck choke) reduces the occurring amplitudes of the harmonics and thus ensures a permissible and grid-compatible power feed-in into the supply grid. This TRAMAG choke and filter technology has proven itself in solar energy systems worldwide.
Medical technology
Medical technology
---
Hardly anywhere are the quality requirements for a safe voltage supply, electrical safety and reliable functionality greater than in medical technology. Our TRAMAG medical technology transformers are a special type of isolating transformer and meet the increased requirements of the European standard EN 60601-1 for electrical equipment used in the medical sector. TRAMAG develops and produces special transformers for high-quality medical equipment that fully comply with the "high-end" quality requirements for the healthcare sector, including computer tomographs (MRT) and dialysis machines.
Drive & automation technology
Drive & automation technology
---
TRAMAG chokes and filters are used in drives systems whose core component is a frequency converter that controls one or more motors of a machine or system. Modern and technologically optimized drives systems require chokes that are individually designed for the respective frequency inverter and enable energy-efficient operation of the entire machine or system. With our TRAMAG chokes, which have been specially developed for energy recovery, we meet the versatile, special requirements for the most diverse applications in drive and automation technology.
Machine & plant construction
Machine & plant construction
---
TRAMAG transformers are used in machine and plant construction. On the one hand, transformers are an important component in the interface from the factory's power grid (feed-in grid) to that of the machine by providing the required voltage level for electrical operation depending on the machine's place of use. On the other hand, many machines require particularly powerful and precisely fitting transformers for special production technologies. With our transformers, also developed for this purpose, designed for high currents and low voltage at the same time, we meet the versatile, special requirements.
Applications with added value
Applications with added value
---
As formulated and illustrated in our TRAMAG mission statement: Our customers' applications are at the centre of everything we do:
"Our focus is on efficient and innovative product solutions that guarantee a safe power supply and stable power quality. We thus create added value for all customer applications."
Development competence & Production quality
Our expertise for your safety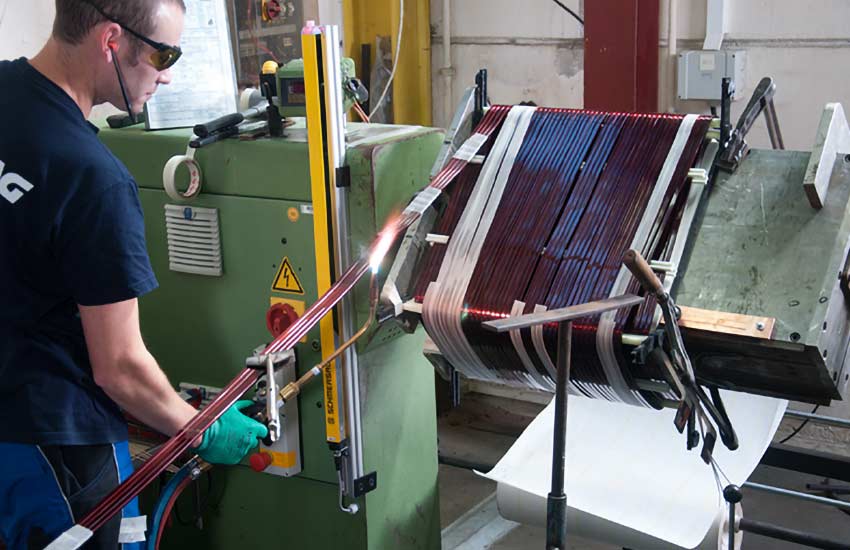 Production safety
---
TRAMAG attaches great importance to the electrical safety of its products, which is guaranteed by the strictest compliance with all relevant standards.
Our experience
---
For almost 100 years, TRAMAG has been developing and manufacturing a wide variety of transformers and chokes for the most diverse applications all over the world.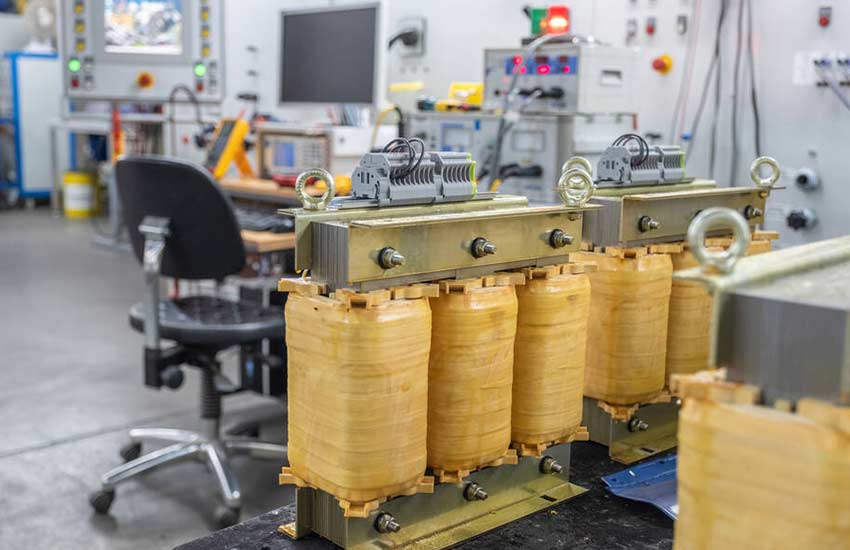 Quality standards
---
A certified QM system, special testing facilities as well as the distinctive quality commitment of all TRAMAG employees ensure our high quality standards.
Flexibility
---
The experience in development and production enables TRAMAG to respond flexibly and individually to special customer requirements, from single to series production.
TRAMAG News
Always up to date in transformer technology