Transformers for test facilities and test systems
Safe tests and inspections with TRAMAG transformers
Transformers for test environments and test systems
Test facilities and test systems ensure that new components can be smoothly integrated into existing processes and minimize the risk of failure of machines and assemblies. We develop load reactors and test field transformers that are precisely tailored to the requirements of test systems.
Nearly 100 years of experience
DIN standard EN IEC 61558 compliant
Specialized production
Test field transformers and load reactors
Test systems and test facilities trust in TRAMAG transformers and chokes.
Winding goods for test systems and test stations
Equip your calibration plant
Are you looking for load reactors, test field transformers, high current transformers or isolating transformers for a test system, a function tester, an automatic assembly machine or a calibration system? Then you have come to the right partner.
Reliable testing on test benches
We offer winding goods for electrical test systems, test benches, test systems, test systems, test equipment, non-rotating inductive loads for converter testing and motor substitute loads. No matter whether for large test fields or smaller test systems.
Standards for test systems
All our products comply with the following standards:
Construction and testing standard DIN EN IEC 61558
UL/CSA
Electrical protection classes I and II
Insulation classes B, F and H
Protection classes according to IP
DIN ISO 9001:2015
Highest demands on reliability
Transformers and chokes for use in test fields and test facilities worldwide are constantly being further developed to meet the requirements of e.g. electromobility test technology. It goes without saying that our products meet the highest standards of electrical safety and reliability.
Development expertise & production quality
Our expertise for your safety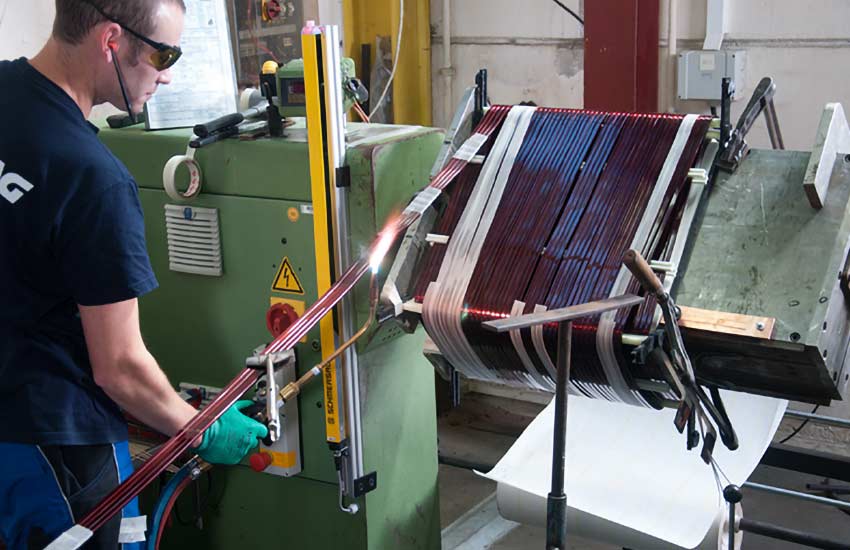 Production safety
---
TRAMAG attaches great importance to the electrical safety of its products, which is guaranteed by the strictest compliance with all relevant standards.
Our experience
---
For almost 100 years TRAMAG has been developing and manufacturing a wide range of transformers and chokes for various applications all over the world.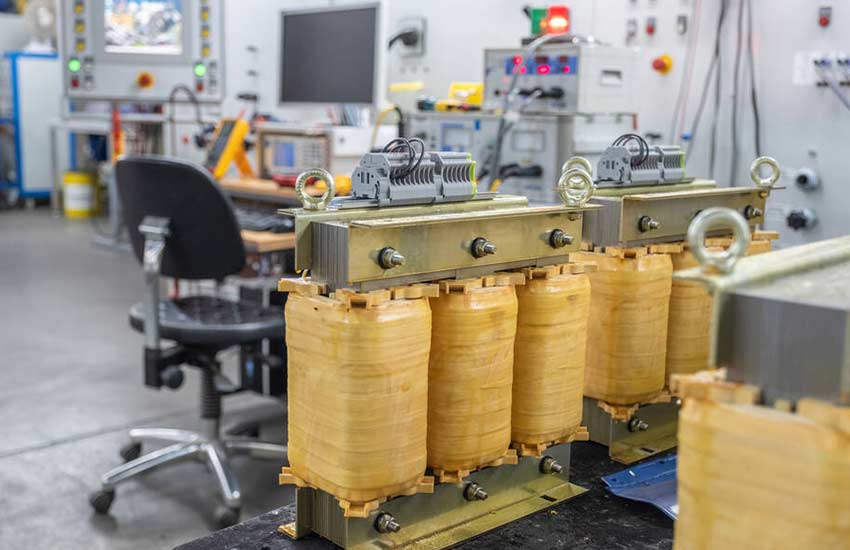 Quality standards
---
A certified QM system, special testing facilities, as well as the distinctive quality commitment of all TRAMAG employees ensure our high quality standards.
Flexibility
---
The experience in development and production enables TRAMAG to respond flexibly and individually to special customer requirements, from one-off to series production.
TRAMAG News
Always up to date in transformer technology