Transformers for renewable energy
TRAMAG transformers for green power
With transformers from TRAMAG into a sustainable future
Compact transformers are particularly suitable for the requirements of wind power plants. Our customized products and solutions for wind power and photovoltaic plants enable the switch to renewable energies. In this way, we are making a major contribution to the generation of climate-friendly, renewable energies.
Nearly 100 years of experience
DIN standard EN IEC 61558 compliant
Specialized production
Energy-efficient winding materials for wind and solar power
The energy sector relies on transformers from TRAMAG
How we ensure reliable resource generation
Powerful power conversion
TRAMAG provides double-deck chokes for wind turbines, solar power plants, auxiliary power supplies and grid couplings. We also supply auxiliary power transformers with the necessary equipment.
Power for power plants
One of the supporting elements of modern societies and industries is the supply of energy with green technology. Whether in power generation via wind power and solar energy or in power conversion and distribution, efficient and powerful transformers and reactors from TRAMAG are in demand.
Everything according to the regulations
All our products comply with the following standards:
Construction and testing standard DIN EN IEC 61558
UL/CSA
Electrical protection classes I and II
Insulation classes B, F and H
Protection classes according to IP
DIN ISO 9001:2015
Equipped for new technological requirements
With transformers and reactors, TRAMAG offers safe solutions for important energy projects in the fast-growing green power generation sector, and this with maximum flexibility, because with the worldwide change in the energy mix, new and technologically exciting requirements are constantly arising for our products.
Development expertise & production quality
Our expertise for your safety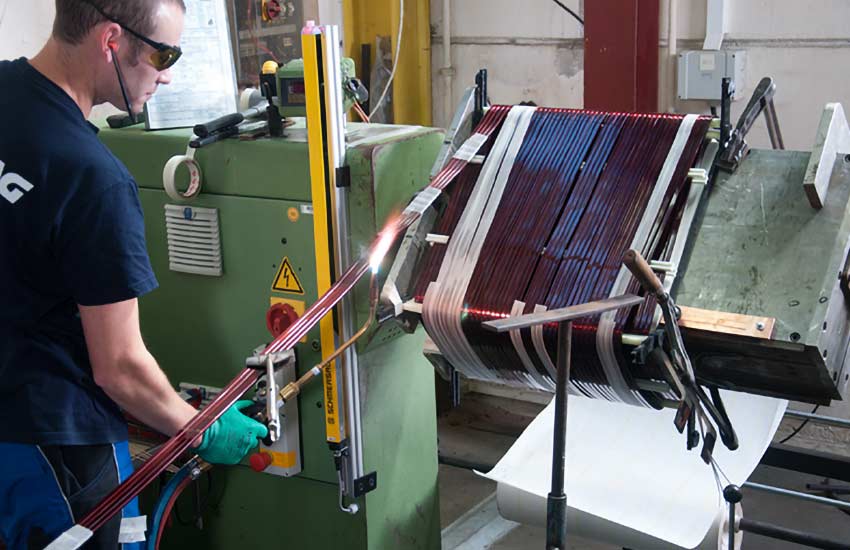 Production safety
---
TRAMAG attaches great importance to the electrical safety of its products, which is guaranteed by the strictest compliance with all relevant standards.
Our experience
---
For almost 100 years TRAMAG has been developing and manufacturing a wide range of transformers and chokes for various applications all over the world.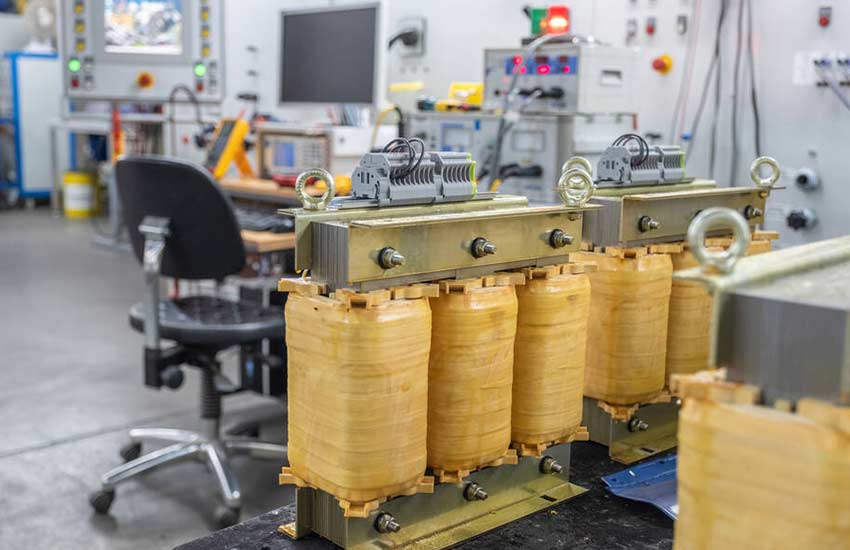 Quality standards
---
A certified QM system, special testing facilities, as well as the distinctive quality commitment of all TRAMAG employees ensure our high quality standards.
Flexibility
---
The experience in development and production enables TRAMAG to respond flexibly and individually to special customer requirements, from one-off to series production.
TRAMAG News
Always up to date in transformer technology