Transformers for power supply systems
Converting energy with transformers from TRAMAG
Our transformers supply energy
Electrical energy is a versatile energy carrier that can be converted into other forms of energy with low losses. Transformers from TRAMAG ensure a reliable and powerful energy supply. Our transformers and reactors are relevant components in power supply systems of all kinds.
Nearly 100 years of experience
DIN standard EN IEC 61558 compliant
Specialized production
Products that put you under power
Reliable in the energy supply chain
Winding goods for power supply systems
Smooth operation
For the smooth operation of power supply systems, maximum reliability, economy and robustness of transformers and chokes are a necessity. TRAMAG is your competent partner for winding goods in the application of power supply systems for stability of current and voltage for power supply e.g. of semiconductor factories.
Keep the voltage constant
We are very familiar with power supply systems: TRAMAG transformers and chokes can be found in UPS systems, AC and DC auxiliary power supplies, voltage stabilizer systems, voltage correction systems and step up / step down units. We offer further expertise in the field of filter circuit reactors for power factor correction.
Standards for power supply systems
Our products are certified as follows:
Construction and testing standard DIN EN IEC 61558
UL/CSA
Electrical protection classes I and II
Insulation classes B, F and H
Protection classes according to IP
DIN ISO 9001:2015
Individual and solution-oriented
Solution-oriented, economical, flexible: This is what distinguishes TRAMAG. Our chokes and transformers are also specially developed for the requirements of power supply systems and make a significant contribution to stable current and voltage supply in these systems. TRAMAG offers you products exactly tailored to your system.
Development expertise & production quality
Our expertise for your safety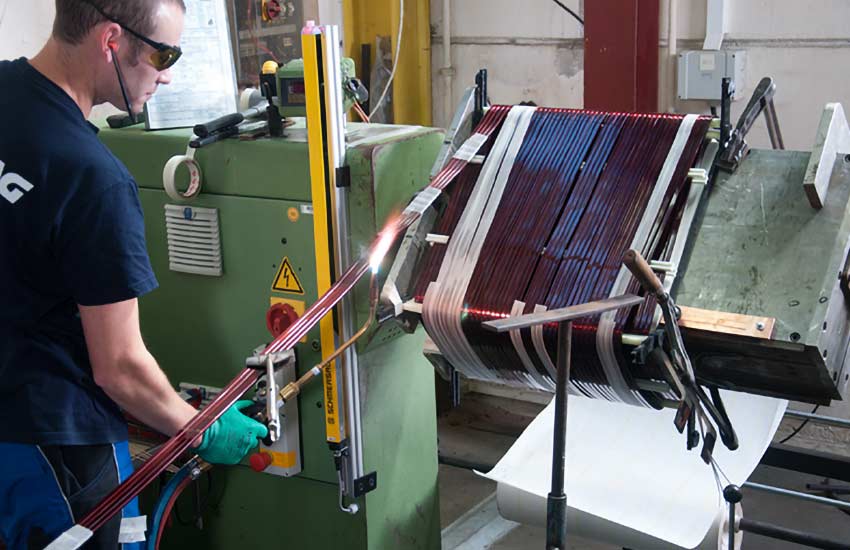 Production safety
---
TRAMAG attaches great importance to the electrical safety of its products, which is guaranteed by the strictest compliance with all relevant standards.
Our experience
---
For almost 100 years TRAMAG has been developing and manufacturing a wide range of transformers and chokes for various applications all over the world.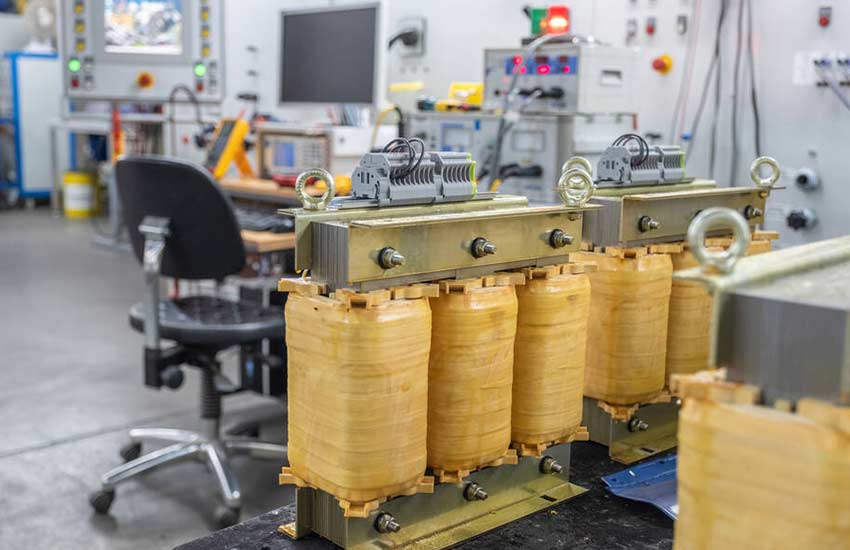 Quality standards
---
A certified QM system, special testing facilities, as well as the distinctive quality commitment of all TRAMAG employees ensure our high quality standards.
Flexibility
---
The experience in development and production enables TRAMAG to respond flexibly and individually to special customer requirements, from one-off to series production.
TRAMAG News
Always up to date in transformer technology