Transformers for battery storage and charging technology
TRAMAG transformers support you on the way to E-Mobility
Power for your batteries
Charging technology and battery management have their own requirements for transformers, such as the conversion from DC to AC voltage or the high power consumption. We offer suitably designed winding goods for the desired voltage supply while ensuring high power quality.
Nearly 100 years of experience
DIN standard EN IEC 61558 compliant
Specialized production
Safe charging with winding materials from TRAMAG
Charging technology that keeps its promises
High power quality and voltage supply
At the cutting edge of battery storage technology
Battery storage and charging technology is moving the world independent of the power grid. This demands compliance with complex and special requirements in the electrical system. Thanks to our storage chokes and isolation transformers, we are one of the leaders in the field of charging system infrastructure.
Storage chokes for charging stations
We are your contact for battery charging systems, battery charging stations, energy storage systems and energy storage systems. Our special transformers and chokes for energy storage and charging systems convince with high performance and decades of proven quality.
Standards in battery storage technology
Our products are certified according to:
Construction and testing standard DIN EN IEC 61558
UL/CSA
Electrical protection classes I and II
Insulation classes B, F and H
Protection classes according to IP
DIN ISO 9001:2015
100 years of experience for a volatile market
TRAMAG technology, proven for decades, is also used when it comes to winding goods for battery storage technology. All our solutions are designed to meet the complex requirements of the rapidly changing market for energy storage and charging systems.
Development expertise & production quality
Our expertise for your safety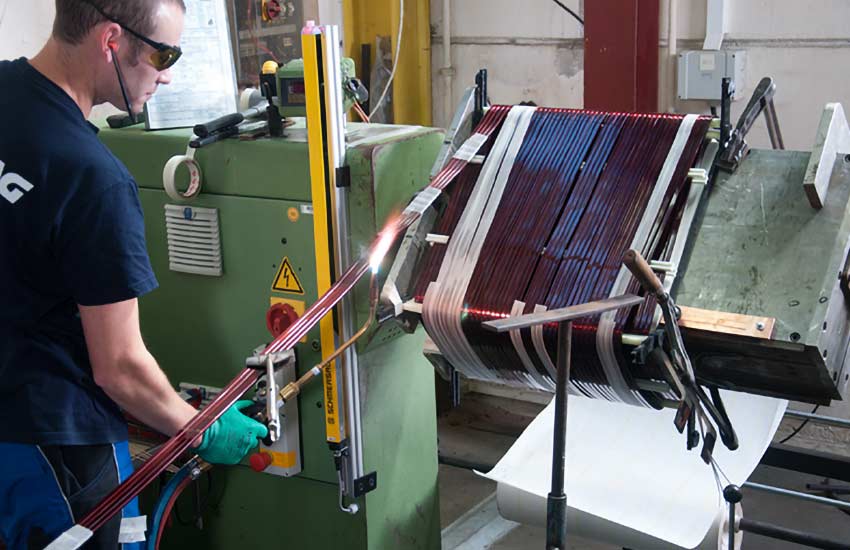 Production safety
---
TRAMAG attaches great importance to the electrical safety of its products, which is guaranteed by the strictest compliance with all relevant standards.
Our experience
---
For almost 100 years TRAMAG has been developing and manufacturing a wide range of transformers and chokes for various applications all over the world.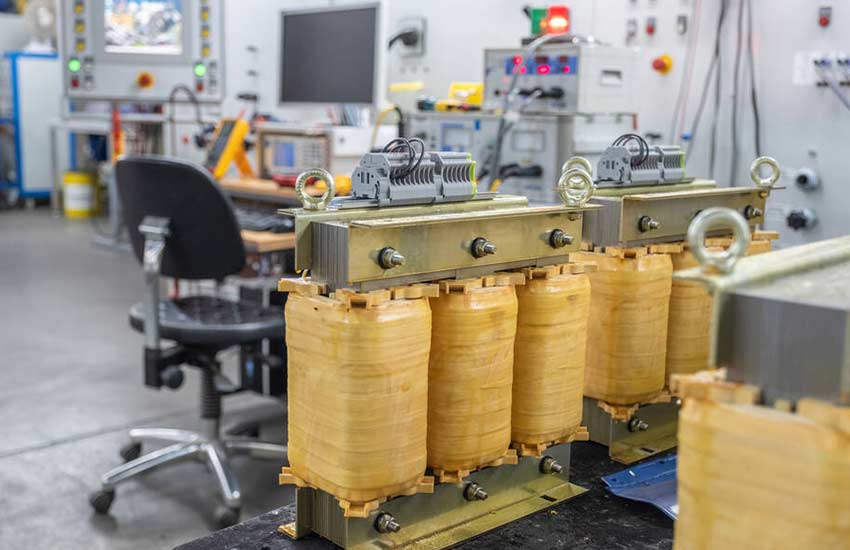 Quality standards
---
A certified QM system, special testing facilities, as well as the distinctive quality commitment of all TRAMAG employees ensure our high quality standards.
Flexibility
---
The experience in development and production enables TRAMAG to respond flexibly and individually to special customer requirements, from one-off to series production.
TRAMAG News
Always up to date in transformer technology